Share this booking
Not ready to book, need someone else to pay, or maybe you just want to share your great idea with others? That's fine - use the methods below to send directly to your colleagues.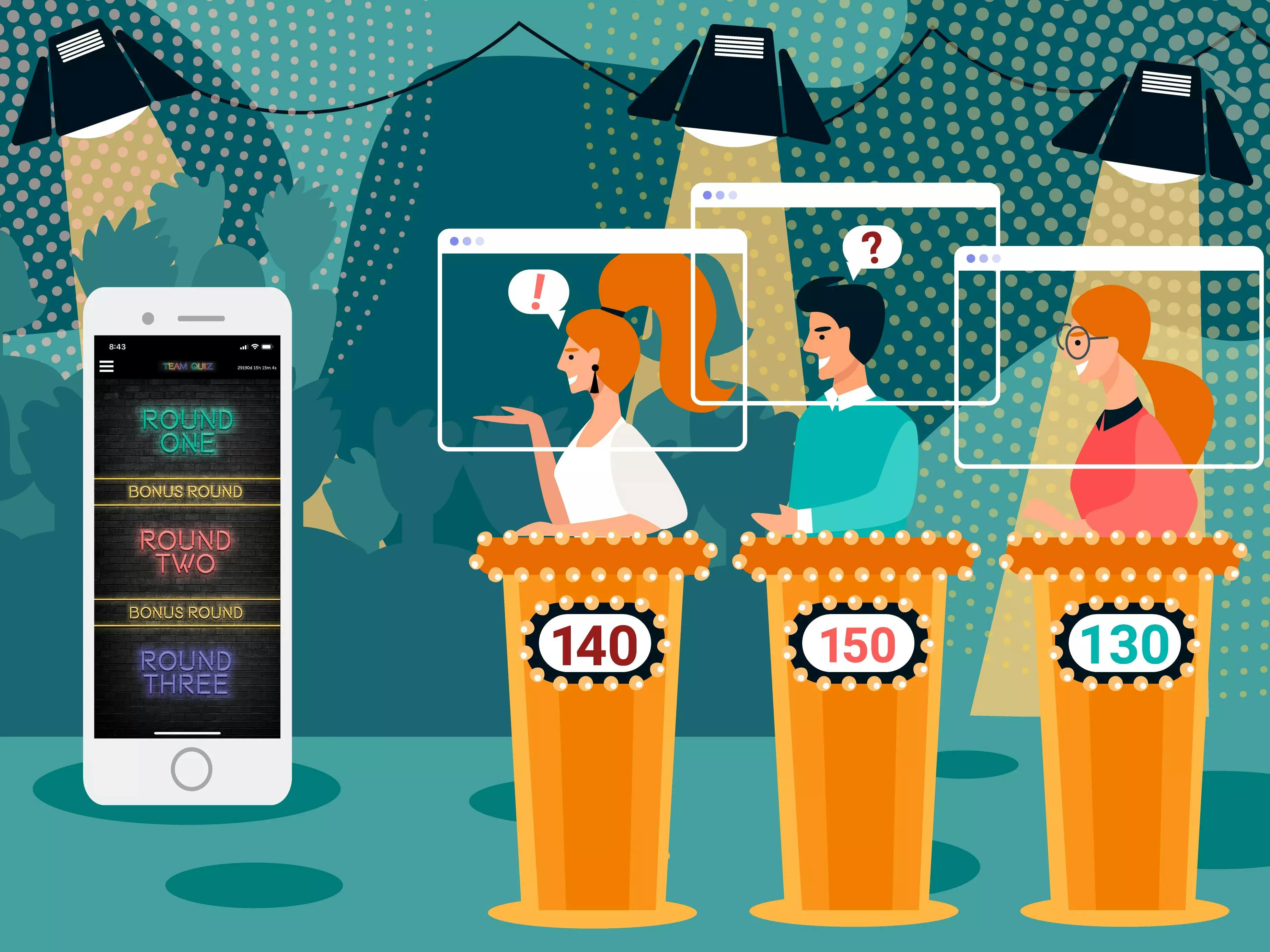 Play Video
Team Quiz: Let's Get Quizzical
Our Team Quiz Lets Get Quizzical Challenge was designed to replace the after-work social, encouraging teams to let their hair down and have a laugh! 
Played in the comfort of your own home, this is a virtual pub quiz enabling teams to connect, have some fun and get competitive. Hosted via video conferencing software and one of our event managers, you'll be up against your colleagues to see who can score the highest points. 
With plenty of laughs, this challenge will create that feeling of unity without the need to actually be together.
Our facilicated events start with an uplifting briefing from one of our experienced Event Managers who will present (virtually) via video before the group head out in teams to start their challenge. Your virtual Event Manager will be on hand throughout to answer any questions you may have and will host a fun finale at the end of your event.
Remote Facilitator
An experienced member of the Wildgoose team will host your event with an initial briefing, provide support throughout and announce the final scores and winning team at the end of your event.
Currently Selected
Please note we recommend having a Remote Facilitator on our events, so this option has automatically been added to your booking.
The Virtual Briefing and Wrap Up will be delivered by our Event Manager via a video conference call and the link will be found in your Joining Instructions.
Make sure you share the Joining Instructions with all participants before the event which has instructions on downloading the app, and top tips to consider.
Give your team a well deserved boost with our action-packed Team Quiz! Do not fear, this isn't just your average quiz - our mix of trivia challenges and fun, creative tasks ensures there's something for everyone, and most importantly allows people to participate from the office or home, in person or virtually - everyone can join the fun!
How does the virtual quiz work?
Following an upbeat virtual briefing from one of our fabulous presenters, Round 1 has each team of 4-6 people working together, whether in person or virtually, through a video call. Team members must put their heads together to solve a variety of trivia questions.
A bonus round follows back in the main meeting room. This is a hands-on, creative photo task for which each player will individually score points for their submission which will count towards their team's final score.
Round 2 brings the 'Picture Round', where players will be shown a series of images on screen by the presenter. They will be asked a question about the image, which they will need to answer through the app before time runs out! Once again, for this round each player will be working individually to add to their team's point tally.
After Round 2, everyone will be sent back into their team rooms to work on another creative video challenge, this time to be completed as a team.
The third and final round provides a quick-fire finale, where teams will be against the clock to complete as many questions as possible before the timer hits zero.
About Wildgoose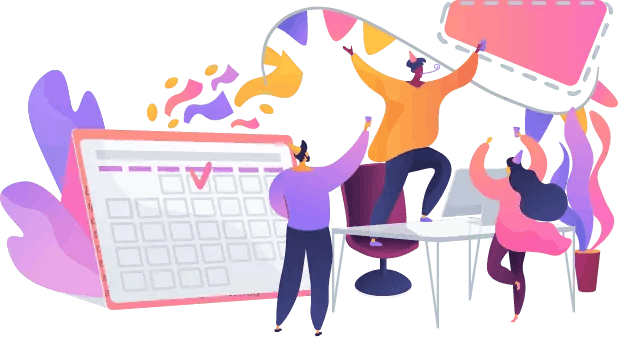 Wildgoose is a multi award-winning events company, specialising in immersive team building activities using a versatile and interactive app designed to engage, motivate and provide insight. We're proud to have delivered over 1,700 events during 2020 and continue to push the boundaries in virtual, hybrid and in-person team activities.
3,200
Events held in 2020
12,999
Teams entered in 2020
64,997
Participants in 2020
JOIN THESE AND OVER 500 OTHERS ENJOYING OUR TEAM ACTIVITIES WORLDWIDE