Share this booking
Not ready to book, need someone else to pay, or maybe you just want to share your great idea with others? That's fine - use the methods below to send directly to your colleagues.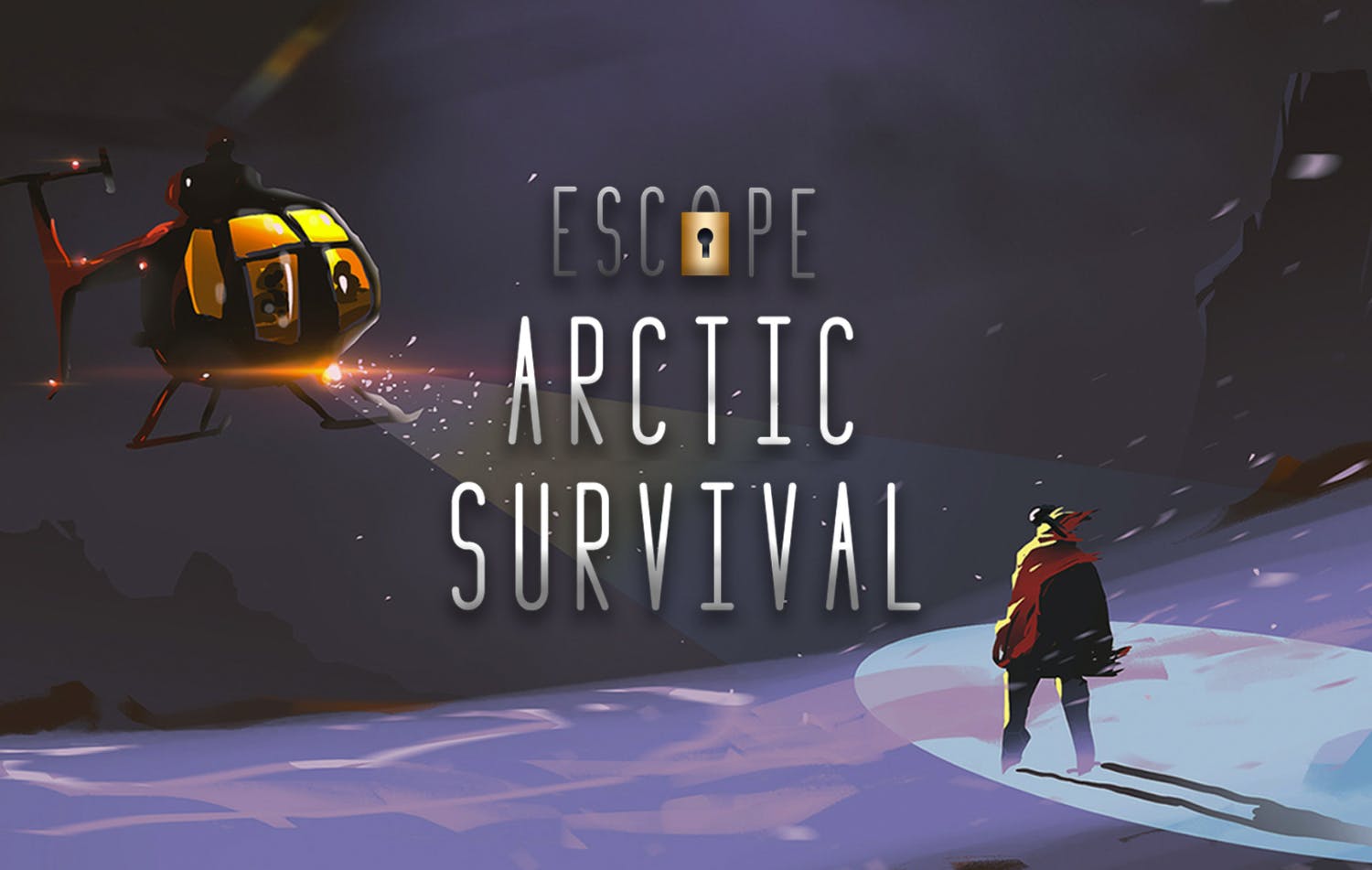 Play Video
Escape: Arctic Survival
An arctic expedition turned rescue mission. You must crack the code and escape the freezing conditions before it's too late!
This snow-packed virtual adventure will see and your teams taking on an Arctic expedition like no other. You must work together to solve cryptic clues scattered throughout the abandoned Arctic hut, you will have to put your logical thinking and code-cracking skills to the test in order to kickstart the generator, call for help and escape before the heavy snowfall and high winds leave you lost in the Arctic.
You will be required to split your group into teams before the briefing (we recommend teams of 4-6 participants). You will also need to name them Team 1, Team 2 etc. so they know which to select when joining the game within the app. You do not need to advise us of the team allocation, just make sure the participants are aware.
The Virtual Briefing and Wrap Up will be delivered by our Remote host via a video conference call and the link will be found in your Joining Instructions.
Make sure you share the Joining Instructions with all participants before the event which has instructions on downloading the app, and top tips to consider. Participants can join the briefing individually on their own devices, or you can display on a screen for everyone to view together. You should identify a designated meeting place (if not the same as the start) for everyone to meet up for the wrap up.
JOIN THESE AND OVER 500 OTHERS ENJOYING OUR TEAM ACTIVITIES WORLDWIDE